The concept of this FREE Skopje walking tour is very unique because we work always in small groups (min 1 – max 10 people). Join us to explore one of the most unique cities in the Balkans. What makes Skopje so special is the mixture of culture, tradition and architecture. The tour is available in English or Italian. Please keep in mind that FREE means you are free to value our tour and you decide the price.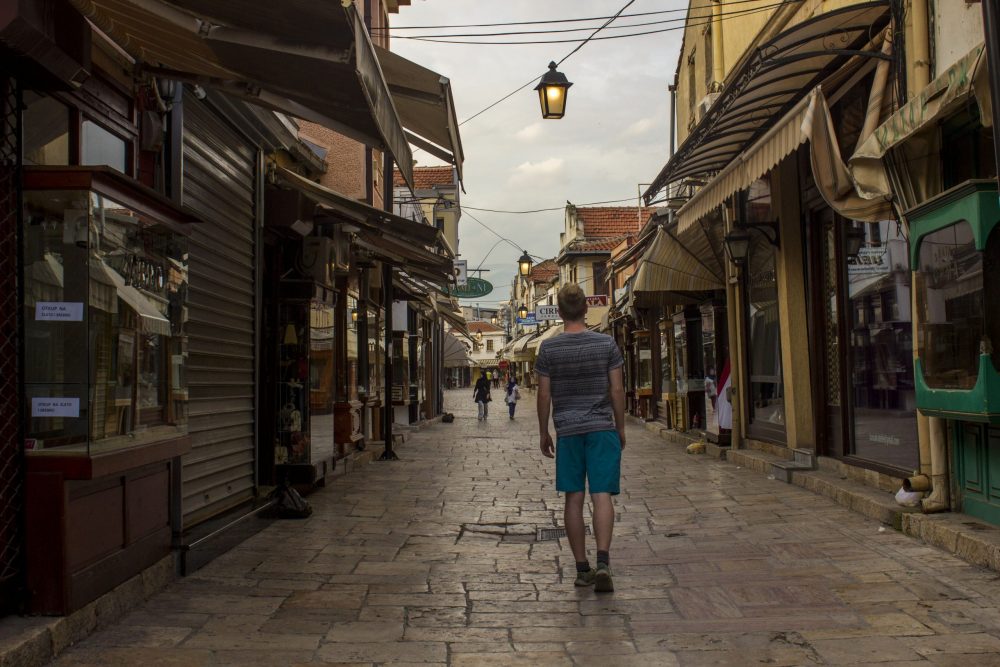 In the Free Skopje walking tour is included visit of the Macedonia Square, the main pedestrian street Macedonia, the House of Mother Theresa, The Old Railway station, the Stone Bridge, Square Philip II, The Old Bazaar and all the monuments inside, Mustafa Pasha Mosque and we will finish the tour with the Fortress Kale.
Meeting point: Macedonia Gate
Duration of the tour: aprox 2 hours
Time and date : Everyday
Spring/Summer
Morning tour 10.00 am
Afternoon tour 17.00 pm
Winter
Morning tour 10.30 am
*Min. 1 – Max. 10 people
TIPS BASED
Booking is required because we always try to keep small groups and offer a very unique experience! 
VIBER/WHATSAPP: +389 75287434