Discover the uniqueness of Skopje on our Skopje walking city tour, where we focus on private tours or small groups (1 – 10 people). Immerse yourself in the mixture of culture, tradition, and architecture that makes Skopje so special in the Balkans.
This tour is available in English or Italian language. Join us to explore the captivating city of Skopje with its rich heritage and charming atmosphere.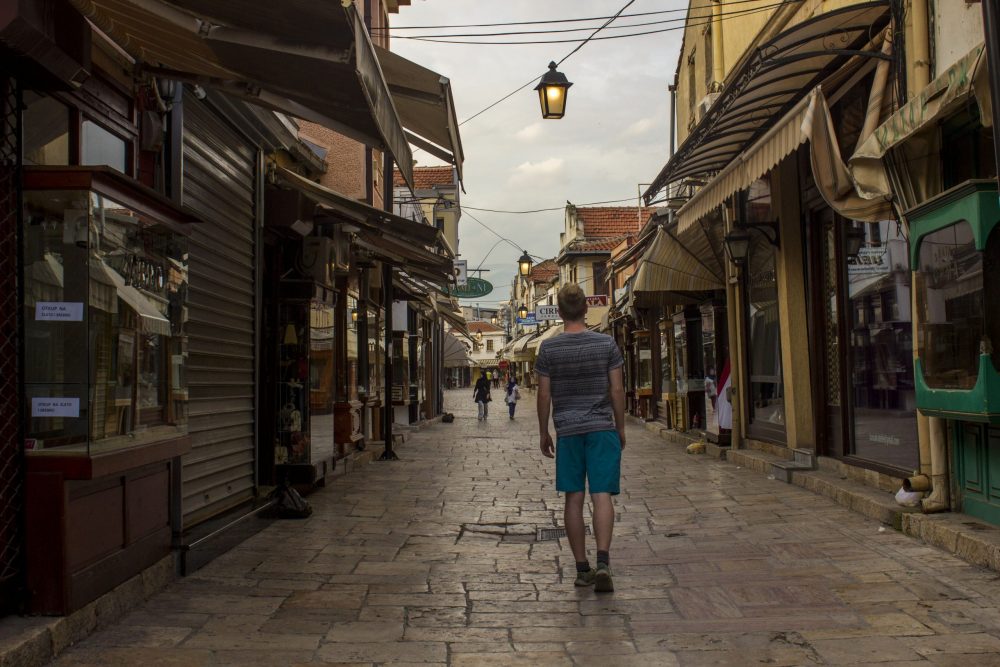 During our Skopje walking city tour, you will have the opportunity to discover the city's rich history, diverse culture, and stunning landmarks. Firstly, our itinerary includes famous sites like Macedonia Square, the House of Mother Theresa, the Old Railway station, and the Stone Bridge. Additionally, experience the lively atmosphere of Square Philip II and take a leisurely stroll through the Old Bazaar. The place is known for its charming alleys with traditional craft shops and delicious local food.
Furthermore, don't miss the Mustafa Pasha Mosque, an architectural masterpiece showcasing the city's cultural heritage. We will finish the tour at the Fortress Kale. Once we go inside, be sure to capture the breathtaking views from the Fortress. Throughout the journey, you will be fully immersed in Skopje's daily life as we passionately explore its culture and history. This tour guarantees an unforgettable experience that will make you come back again.
Meeting point: Macedonia Gate
Duration of the tour: approx 2 hours
Time and date : Everyday, you can choose the starting time
Contact us for price and more info
VIBER/WHATSAPP: 00389 75287434