Read below the philosophy and the point of this unique FREE Skopje walking tour
Thanks to modern technology and the fast development of everything around us, today people can travel more fast than in the past. They can reach information very quickly, and easily find out new things. Unfortunately, the problem of the mass tourism is getting bigger and many cities are already becoming a nightmare despite their beauty, cultural and historical significance.
What is the beauty in those trips where everything is too crowded, everything is going too fast, where there is no contact with the locals, and you cannot feel the real traveling experience?
Many travelers have already begun to search for destinations and new unknown places that will meet their need for exploration, learning and travel. Places where you can still truly touch the local experience, without any pressure and rush to see what you want and without worry enjoying the local food. If you are one of those travelers, then Macedonia should be already on your travel list. Yup, you heard well, Macedonia, that small country in the heart of the Balkans, trust me that will be love at first sign and then you will ask yourself: " Why I did not come here before? "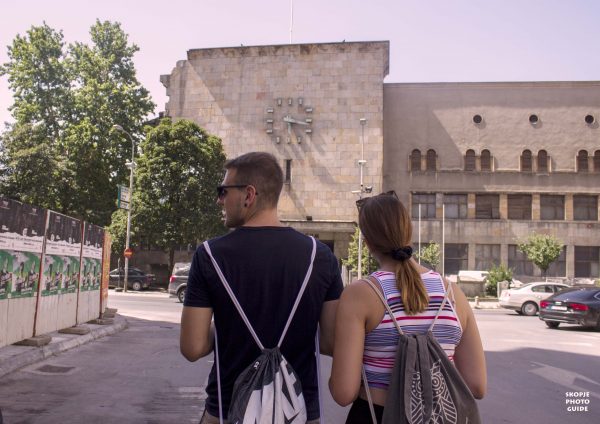 If you are one of those travelers who have visited many countries and have seen and tried all kinds of experiences and tours, then in Skopje you should definitely attend one of the most unique tours that will introduce you to the city – "The first FREE SKOPJE WALKING & PHOTO TOUR". If you want to have a nice photo story from the city, hear honest local advice, eat the best food in town and simply see how is the reality here, this is the tour for you! You can find more what is happening during this tour on the official:
Instagram profile FreeSkopjeWalkingTour
FB page SkopjeTourGuide
The tour guide is an enthusiastic young girl trying to realize her dream – travel the world and promote her country around the world. Booking this tour you are supporting young local people to continue working on their ideas, believe in themselves and make their dreams a reality.