I love storytelling especially when I need to talk about such a small and magical places, like the village of Tam Coc.
Tam Coc is actually a small village located in the Ninh Binh region about 100 km from the capital Hanoi. Usually, most of the tourists are opting for a one-day excursion from Hanoi. We decided to spend at least one night, since we traveled almost 4 hours from the Halong Bay.
Tam Coc is also known as Halong on the land. And it is very similar to Halong Bay because of the many rocky islands that goes up from the rice fields. Therefore, this region is known because of that, the rice fields and the river that is passing through.
What to do in Tam Coc?
The first thing to do here is to take a boat tour and sail through the rice fields. If you hit the season when it's everything green, the experience will be really magical. The most interesting part of these small boat tours are the famous locals who rowing with their feet. Apparently quite well-trained, when they are tired with their hands, they transfer the oars to their feet.
Men, women, girls, everyone was doing that very well. And on the way across the river you will see many people doing the work on the fields and many boats which are used as a floating markets. To sail along the river, you need to pay entrance ticket that costs about 4 euros per person and the price of the boat is about 5 euros in total, so if you are more people you are sharing.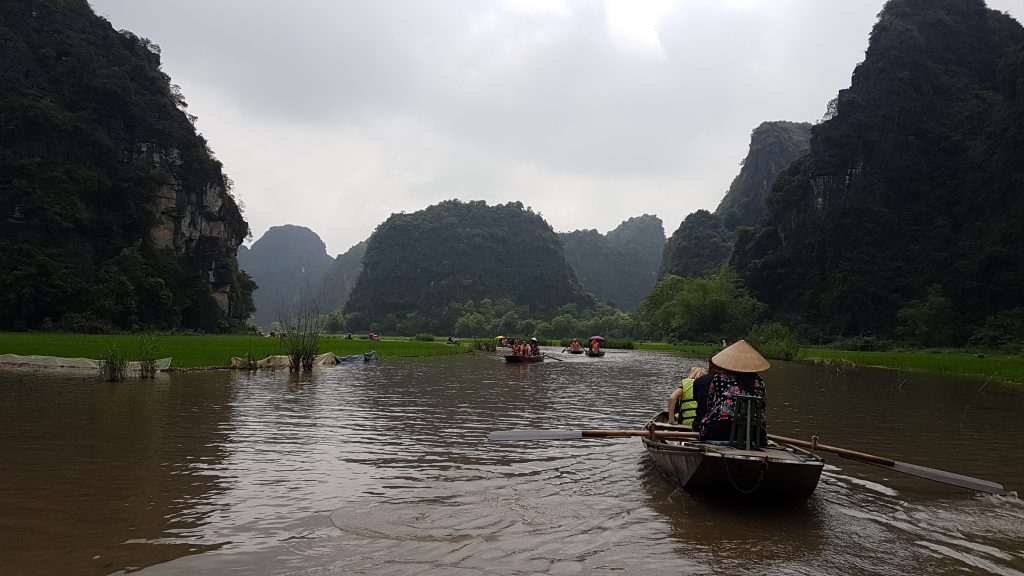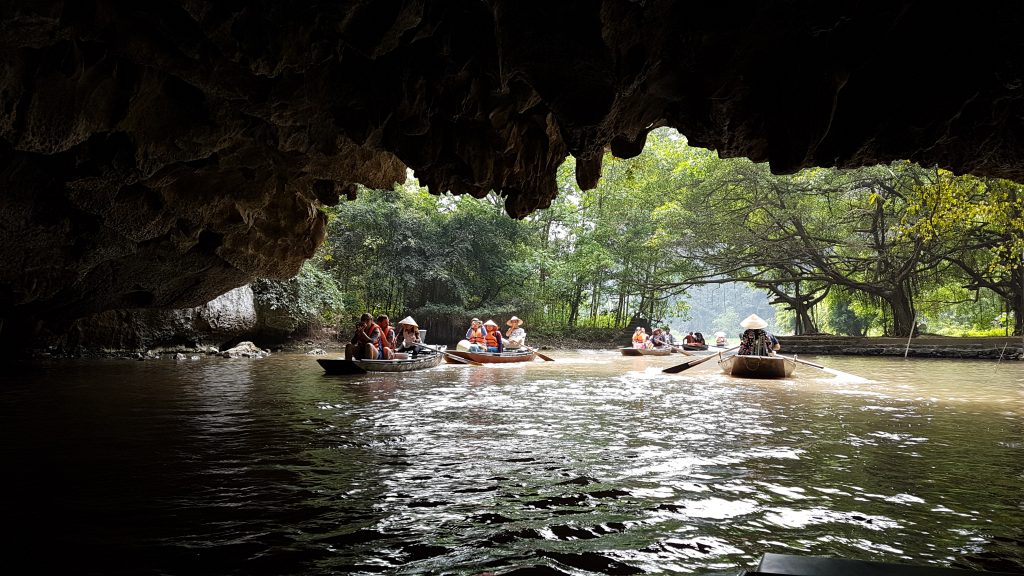 Another thing to do in Tam Coc is to rent a bicycle and take a ride through the streets and the rice fields.
And the last must do thing is to visit the place known as Hang Mua or Mua Cave. It is a small mountain where you have to climb about 500 steps. After climbing the stairs to the top of the mountain you can see the famous dragon. From there you will have a breathtaking view of the green rice fields, the river and the small boats that, like ants, are moving through the fields. Definitely worth it. The entrance will cost you about 2-3 euros.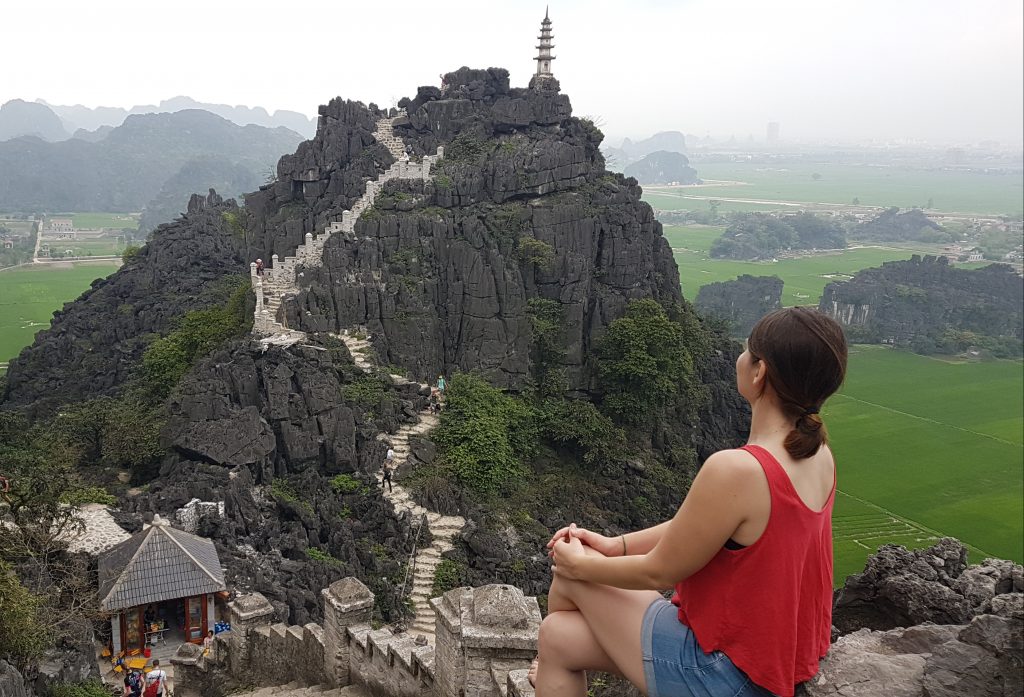 If you choose to sleep one night at Tam Coc, I definitely recommend Tam Coc Bungalow, for more info with photos and prices click here. The place was really beautiful, with the bungalows by the river, the garden with palm trees and lots of greenery.The right place to relax and enjoy.
In the end, I will mention that in Ninh Binh is passing the train that will take you to the central part of Vietnam – Da Nang. Everyone says that it's a unique experience to travel by train in Vietnam, so we decided to try. And yes, it was really unique and unbelievable. Old, slow and dirty trains. Also it was super cold thanks to the broken air condition. Definitely the first and the last train experience in Vietnam 🙂