Hey, party people! If you're up for a party adventure after the sun goes down, then let's dive into the nightlife world of Skopje! This city knows how to light up the night and keep the good times rolling till the late hours.
So, put on your dancing shoes and get ready to party! Here's a sneak peek into the amazing Skopje nightlife scene:
Bars and Pubs: Skopje has many cool bars and pubs that'll get you in the party mood. Grab your crew and head to Debar Maalo – the heart of the nightlife district! Sip on refreshing cocktails, some shots of rakija, and enjoy the vibrant atmosphere. Some of our fav spots: Beer pub, Gluvo Kuche, Crash bar, Van Gogh. Usually on weekends there is always live music, rock or blues
Clubbing: Skopje takes clubbing seriously, and you'll love every minute of it! There are summer and winter clubs, some of them have different location, depends on the season. Most of the summer clubs are located in the city park like Pure, Havana, Marakana. Winter clubs like 12.12, Sektor, Stanica 26, Epicentar.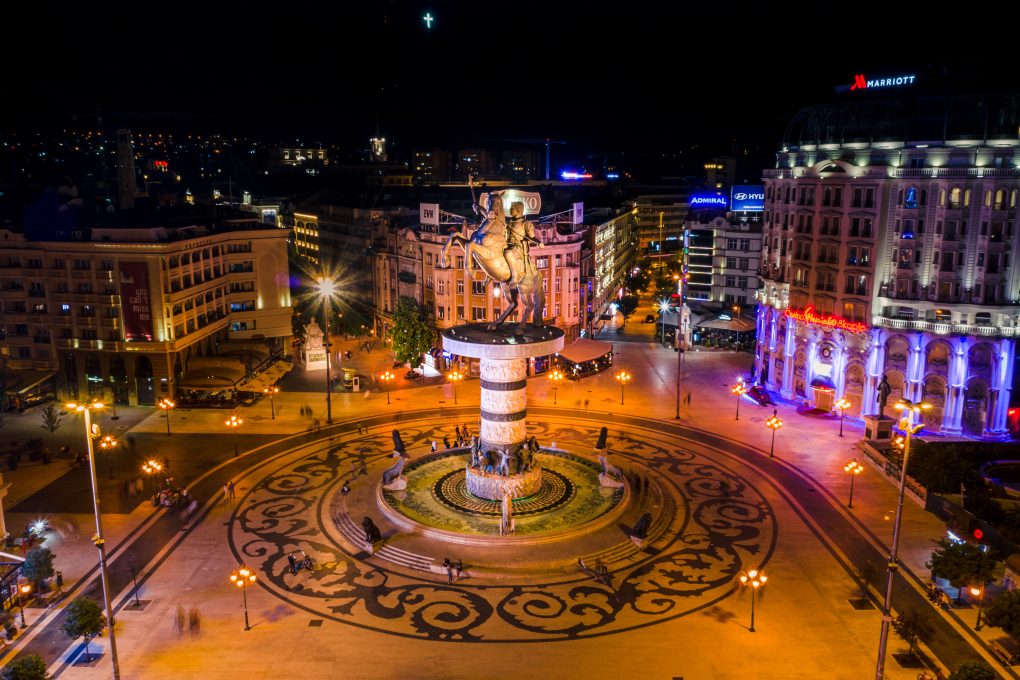 Not in the mood for wild parties but still party and fancy drinks? No worries, Skopje's got your back! Check out the places like Three kitchen and bar, Mosh, Tribeca.
Party like a local: if you want to experience the local way of party then Kafana is the right place for you.
In a Kafana, you can experience a unique atmosphere that blends elements of history, tradition, and hospitality. It is a place where locals and visitors come together to enjoy delicious food, drinks, and live music. Kafanas are known for their warm and welcoming ambiance, making them popular gathering spots for friends and family to socialize, relax, and have a good time.
Kafanas hold a special place in the hearts of the people in the Balkans. During the weekends there is always live folk traditional music. Check some of the best Kafana in Skopje: Skopski Merak, Antica, Idadija M, Nadzak
Street food magic: 
When you start to feel hungry in the middle of the night, Skopje's bakeries are here to save your night. Try some tasty late-night treats like burek, kebapi, or banichka. There are bakeries who are open 24h
So, what are you waiting for?  Whether you're into wild parties, relaxing vibes, or just looking to soak in the city's magic, Skopje has something for everyone. So go ahead, dance like nobody's watching, and let the Skopje nightlife take you on an unforgettable journey! Cheers to the night!