Traveling from Macedonia to Jordan was always seemed like a very far and expensive destination, but time ago I decided to look for all the possibilities of how to get there. When I saw that we have a very good and cheap connection from Sofia to Israel (that is border country with Jordan), I immediately got the idea for my next journey. From Tel Aviv to the border in Eilat/Aqaba there are only 6 hours by bus.

 Jordan is a monarchy and has a king, and be prepared to see images of the king everywhere around you, starting from the office at the border.
The most interesting part of this trip was that it was impossible to get precise visa information and tax costs for Macedonian citizens, so we went at risk. We crossed the border at the border crossing Eilat – Aqaba and once we cross the border everything was more clear. Visa for Macedonian citizens is obtained at the border, if you stay at least two nights in Jordan and enter to Petra then you don't pay anything, only an exit fee from Jordan (10 JD). It was good to hear this, because according to what I was reading earlier, it turned out that there was a fee of about $ 90.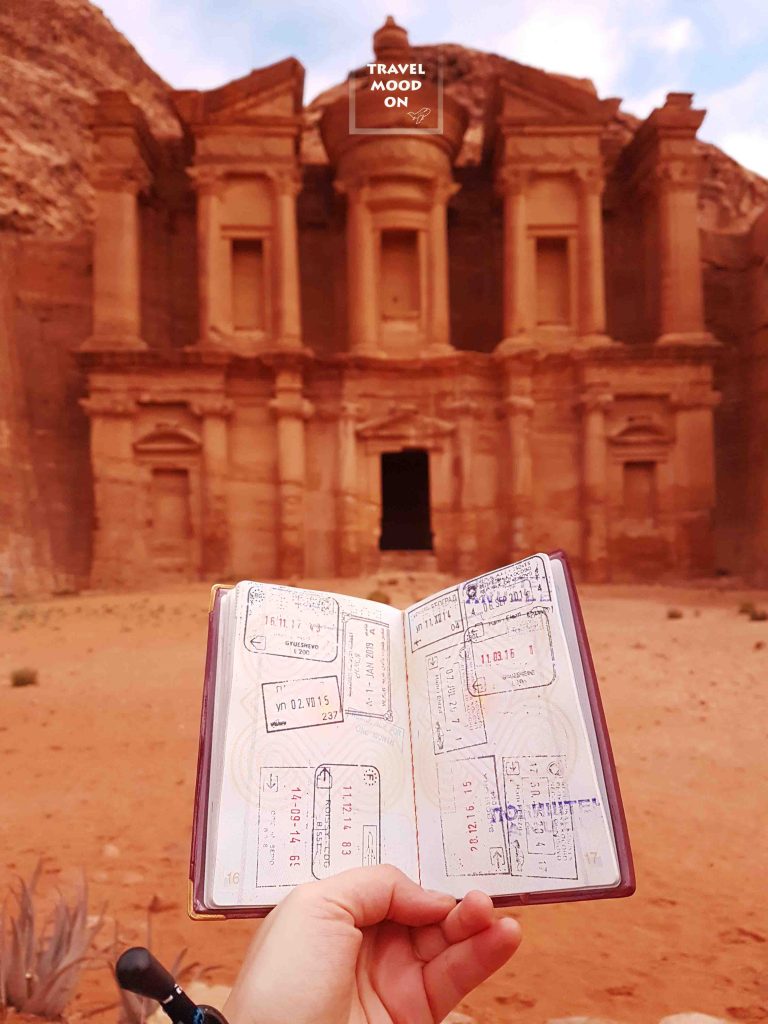 As in the most Arab countries, also here people were little bit intrusive. After your first step out of the border, there will be dozen of taxi drivers that will want to take you to the city. We had one crazy situation, we ended up at one improvised bus station to catch a mini bus to Petra and we literally found ourselves in a crowd of people who were "fighting" who to take us in their bus, the price they said was very high, so we decided to ask a girl which at that moment was dropping out of the taxi, we just went to her and the guys surrounded the girl, she literally didn't answer our question because women here don't have lot of rights and we should listen to the men around her. Here we understood very well what is the place of the women in this country. After we decided to go with the guys because we didn't had another choice, and we try to make a good price, from Aqaba to Petra for only 4 JD.
An interesting thing about the transport here is that you need to bargain all the time, but also the fact that one man arranges a price, another man drives and a third collects money and tells you different price. With some tourists this can work but not with us 🙂 so we always paid the agreed price. Here you need to have patience, a big patience. Along the way police stopped our bus few times and the first time they asked for passports only the male passengers, another sign where is the place of the women in their society.
Compared to the Israelis, here people seem to be more nice and kind, even if they are pushy sometimes. We had a really nice experience with people here, especially with the Bedouins who will do everything to make you feel comfortable, they will even continue your tour and will make you amazing photos just to see smile on your face. They are honest and smiling, happy to be born in the desert and living for it. Like goats climbing the rocks, they know all the rocks, every part of the desert, they live in harmony with the nature. These people create a feeling of security that for a moment we started to follow them and climbing the steep rocks. Everyone here is speaking English, at least some basic level, even people who still live in the caves. Anyone that we met on the road asked us where we were from and welcomed us with a big smile. We had a nice experience in the bus during the journey from Ma'an to Petra, there were two girls sitting in front of us, and suddenly they opened a box with chocolates and they served only us, who knows why, maybe because it was the first day in the New Year or maybe because we were foreigners, but we really appreciated their nice gesture.
Humus, Falafel, Kebab, Vegetables and tasty bread. You will find a great variety of food everywhere and prices range from 1.50 JD up (1 Jordan Dinar = 1.20 €) . My advice is when you visit Petra to bring your own drinks and food, because around the site and inside there are many restaurants and quite expensive prices. There are lot of mini markets in the city and you can find almost everything, only thing is that there is no written price of anything so be sure that for us (foreigners) there is a special price.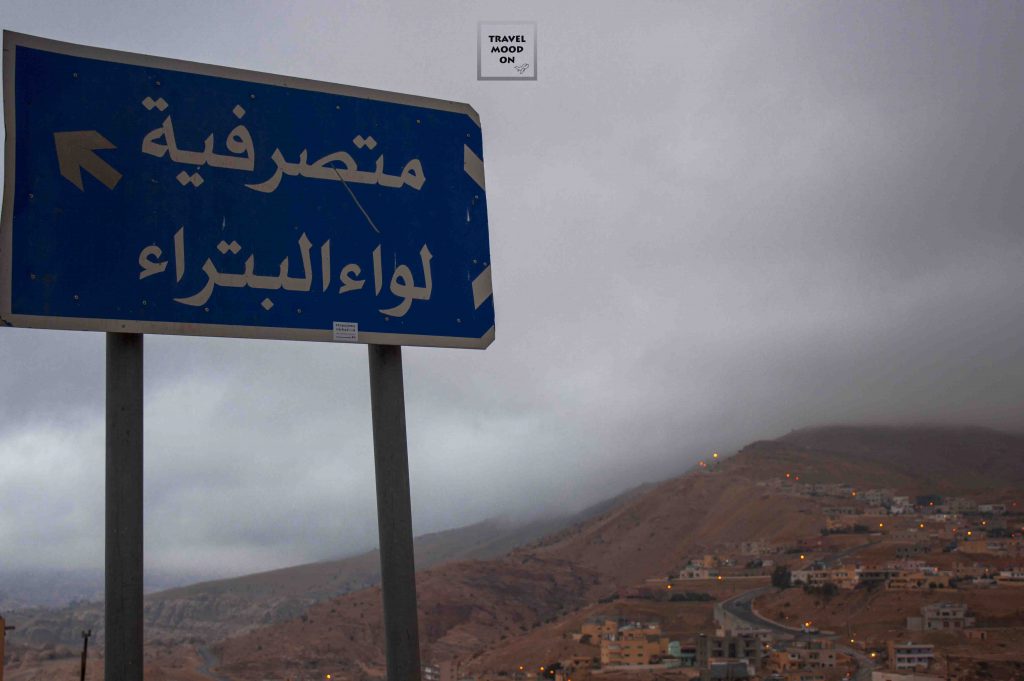 The first impression when you arrive in the city of Petra is "where the hell are we?!?" It really looks ruined and abandoned, and to be worse, there was a storm and lot of rain, not good beginning at all, but thanks God the next day that was dedicated to Petra site was great. I advise you to stay at least one night in Petra so you can enter the site early in the morning and avoid the crowds. The entrance ticket for one day is 50 JD for two days 55 JD, this is the most expensive wonder of the world. Three times a week there is also a spectacle "Petra by night" where the entrance, the Siq and the Treasury are illuminated with candles and you will sit on the ground, drinking mint tea while the Bedouins will telling you stories about the place, that pleasure will cost you 17 JD and it lasts about two hours. When you visit Petra prepare to walk a lot, at least 24 km. I advise Petra in the fall or spring, because summer time It must be very difficult walking in the middle of the rocks and sand. The lost city looks really magical and here we finally said "this is the Petra that we were looking for". It looks like you are in some movie where the time has stopped years ago, so we understood why lot of movies were filmed right here. After the entrance the road first leads you through the Siq, a huge red-pink canyon, and then suddenly the Treasury will magically open in front of your eyes. Here you can climb to the very top and have a wonderful panoramic view, the road to the top is really adventurous and if you want to arrive fast you should definitely take a guide to show you the short way.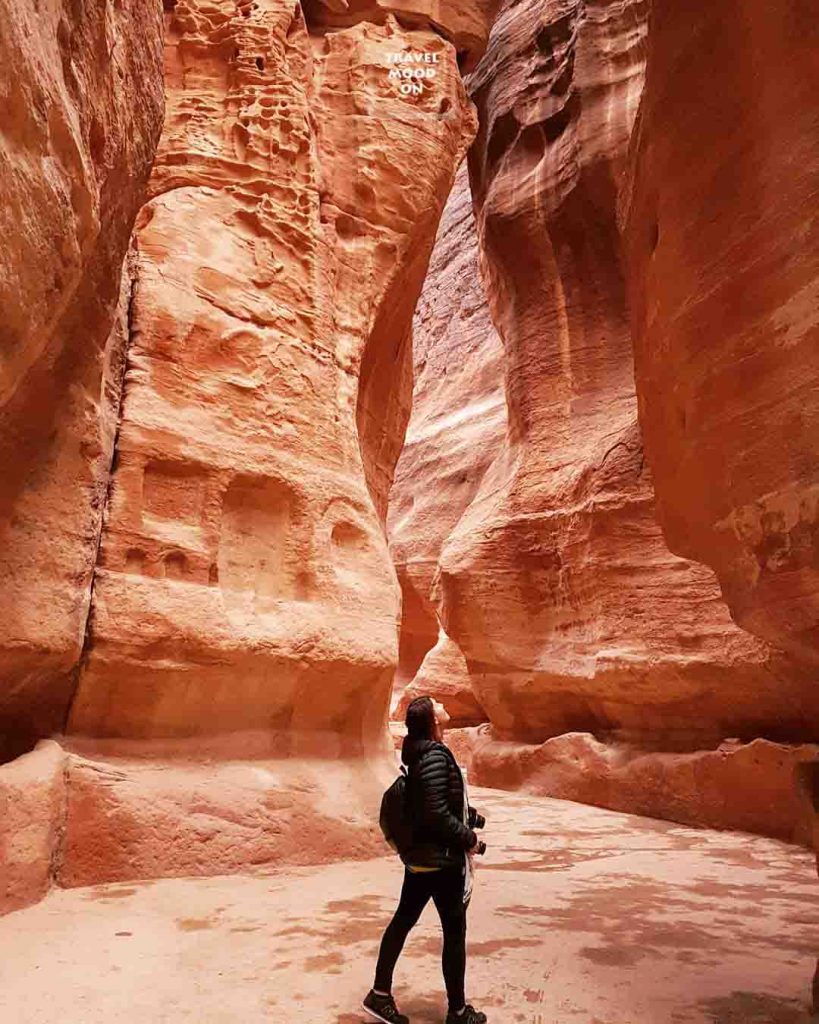 After the Treasury you can visit the Theater, the Royal Tombs and you can finish your walk with a visit of The Monastery, to arrive there you should pass "only" 800 stairs, many horses and donkeys. Yes, the main means of transport here are horses and donkeys, and they are really expensive, but if you want to move to a certain place in the site without walking, it's the only option. Poor donkeys, they were all very sad and tired.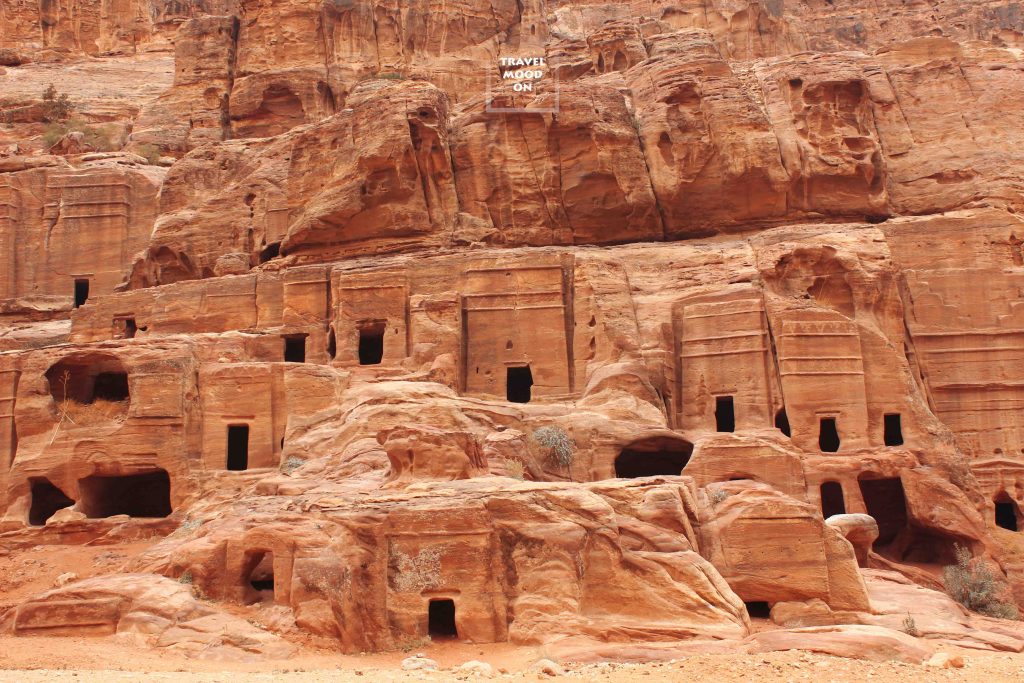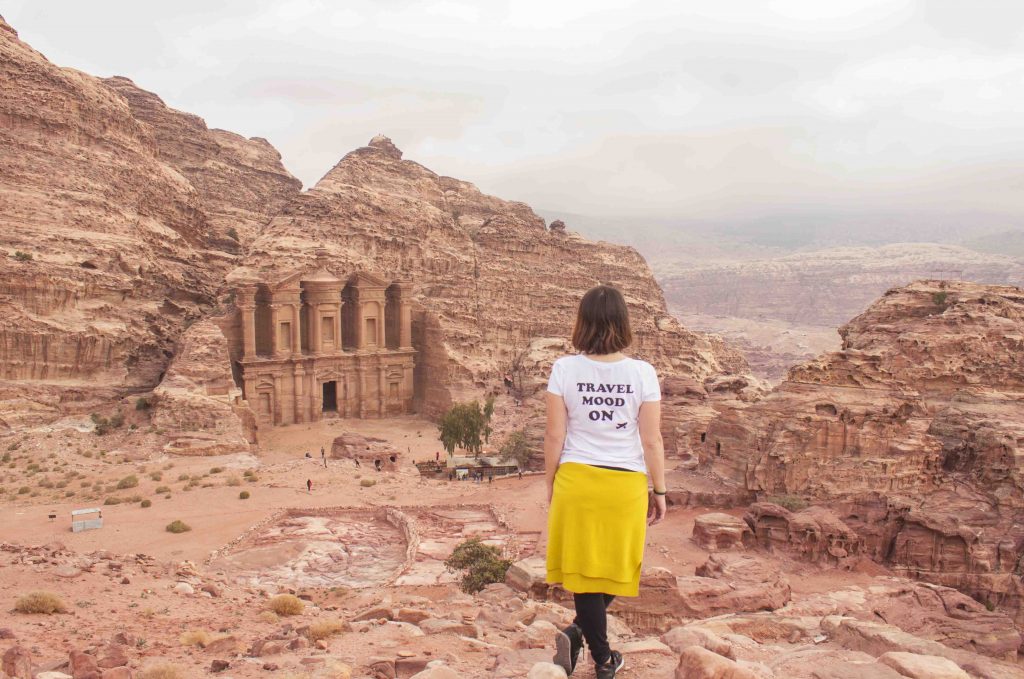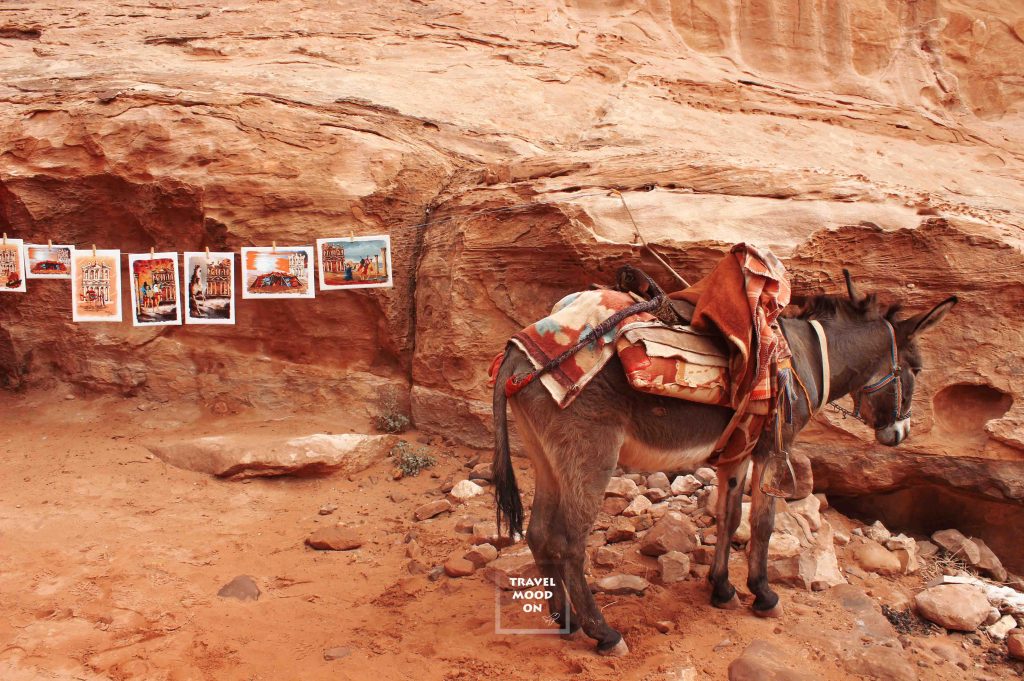 On the way to the monastery we saw many crazy things, such as people still living in a cave, and they parked their jeep in the other cave. People who sell some weird coins and stones, but most people here sell scarves and magnets. Behind a rock that had a wonderful view over the Monastery we met one local guy, who asked us first where we are from and after he told us his philosophy about life, how he is chilling on this rock with beautiful view and he concluded his conversation with this phrase: "no wife no headache" 🙂 Another local guy told us that he moved to one of the caves here and he was very happy to stay here, he doesn't have electricity, only water, but he also had a mobile phone with internet. Lot of stories, but the best way to understand all of these stories is to come and visit Petra. I really hope that one day you will have the opportunity to see this wonder of the world that will definitely leaves you speechless.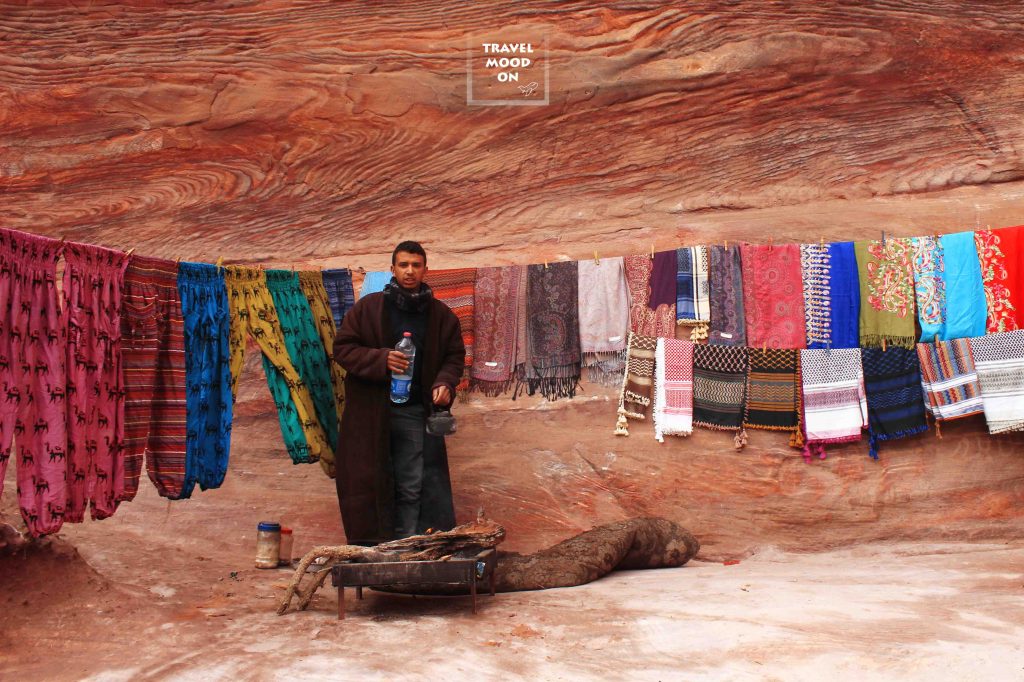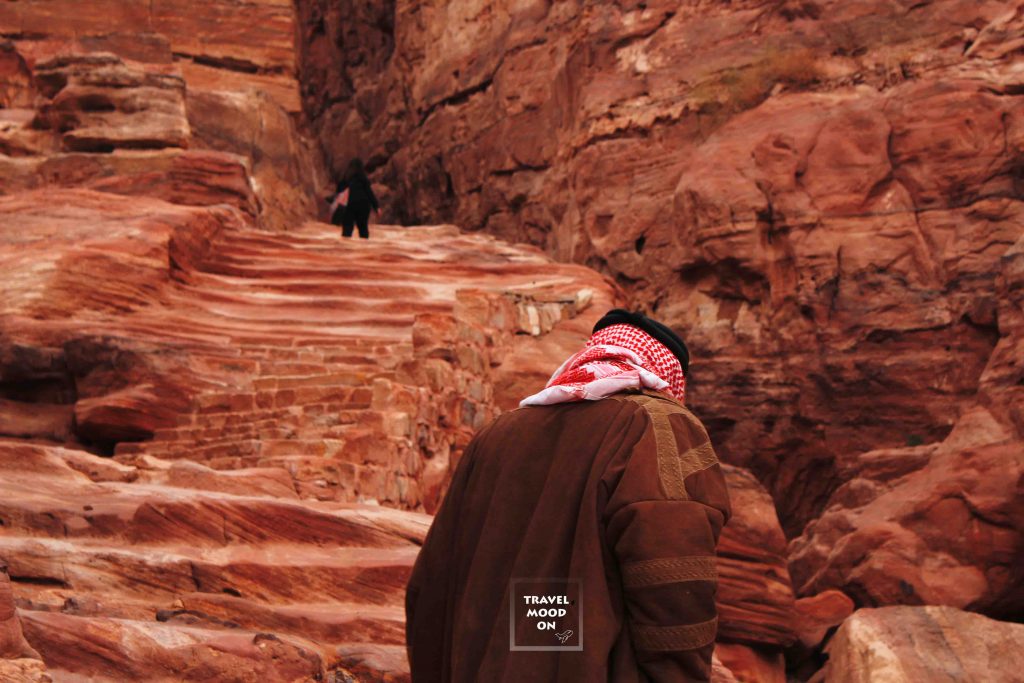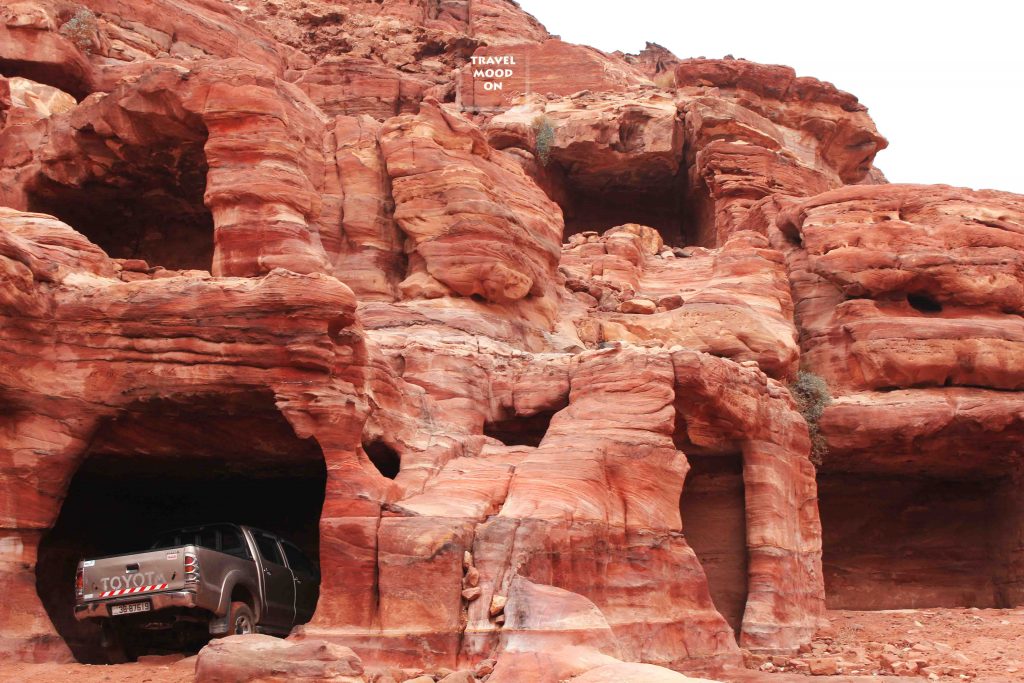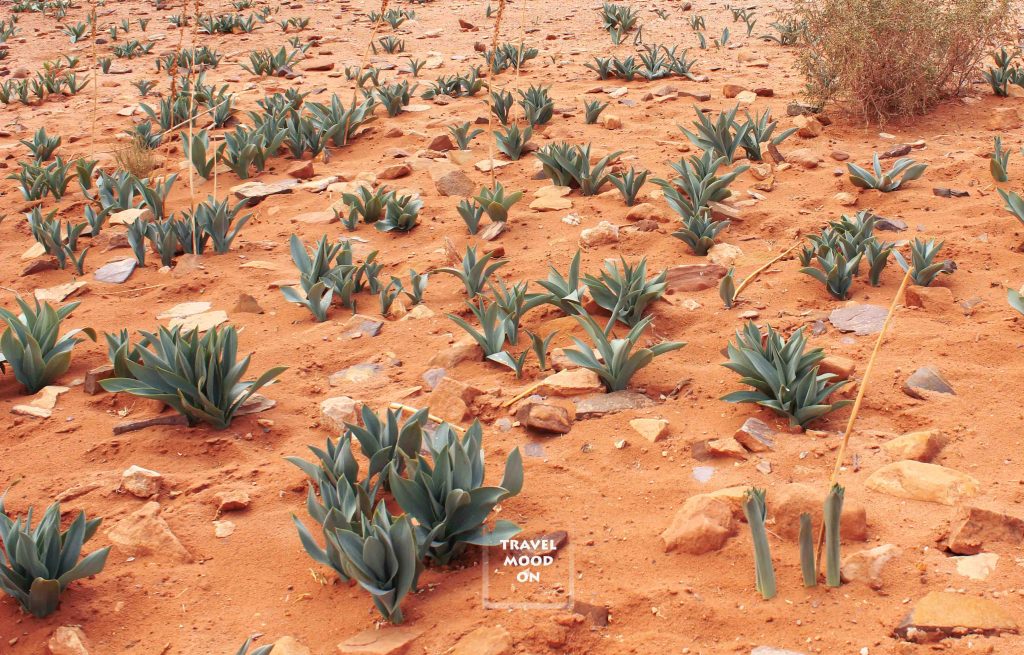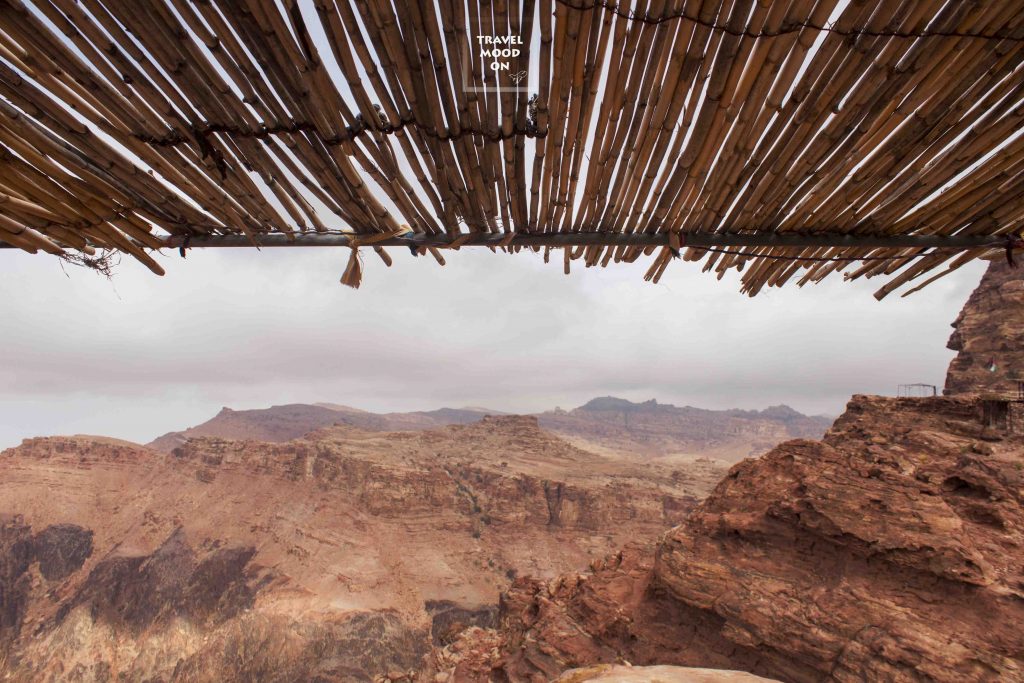 Have you ever watched the movies Lawrence of Arabia, The Martian, Transformers? If the answer is yes then probably you know that they were filmed in this desert. Only one hour and a half from Petra you will arrive to Wadi Rum, a small village and a huge desert. Rocks, sand dunes, canyons, bridges, Bedouin camps. From one wonder of the world we jumped in another one. When the weather is warmer, it's also nice to spend one night in a Bedouin camp. But since it was winter and the temperatures at night were going down below zero we decided to not stay overnight in the desert and just to take few hours jeep tour. The first price for the jeep tour of 2 hours was 35 JD, we got it for 30 and the tour lasted 3 hours. Again, lot of patience and ability to bargain 🙂 This place again left us speechless, so I will not write anything, you can read the story from the pictures, and yes, this place is on the planet Earth