1. Circuito magico del agua del Parque de la Reserva in Lima
It is a public park where you can find lot of different fountains. The place is magical, because of the mix of water, lights and colors. The park was open at 2007 and at 2009 won the Guinness record for the biggest fountain in a public park . The entrance in the park is just 4 soles and it is very nice place to escape from the summer heat. There is possibility to play into the fountains and it is good to bring some extra clothes, so you will have dry clothes to go back home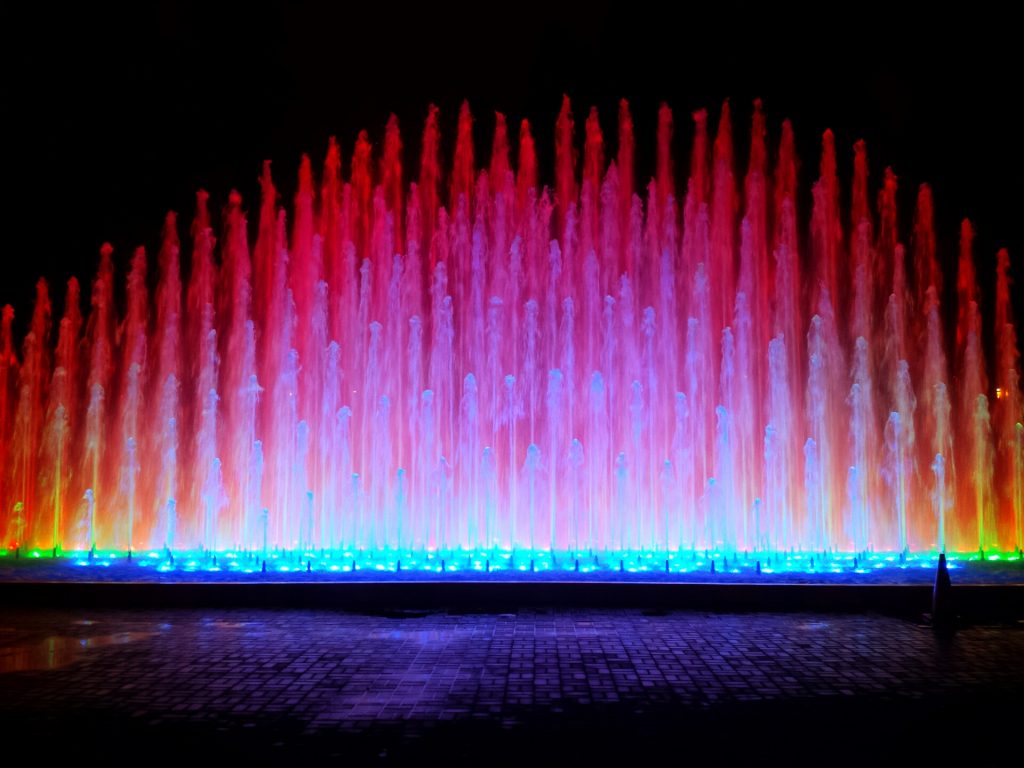 2. Cerro San Cristobal
San Cristobal is a place from where you can have a nice panoramic view over Lima. It is nice to go there to understand how huge is the city. It is located near the downtown, after the neighborhood of Rimac. There is a bus going there from the downtown, you can catch the bus near Plaza de Armas, and the ticket is only 5 soles, tour guide included  On the way to San Cristobal you will pass also through one favela. I suggest you to go there before the sunset, so you can see Lima by day and Lima by night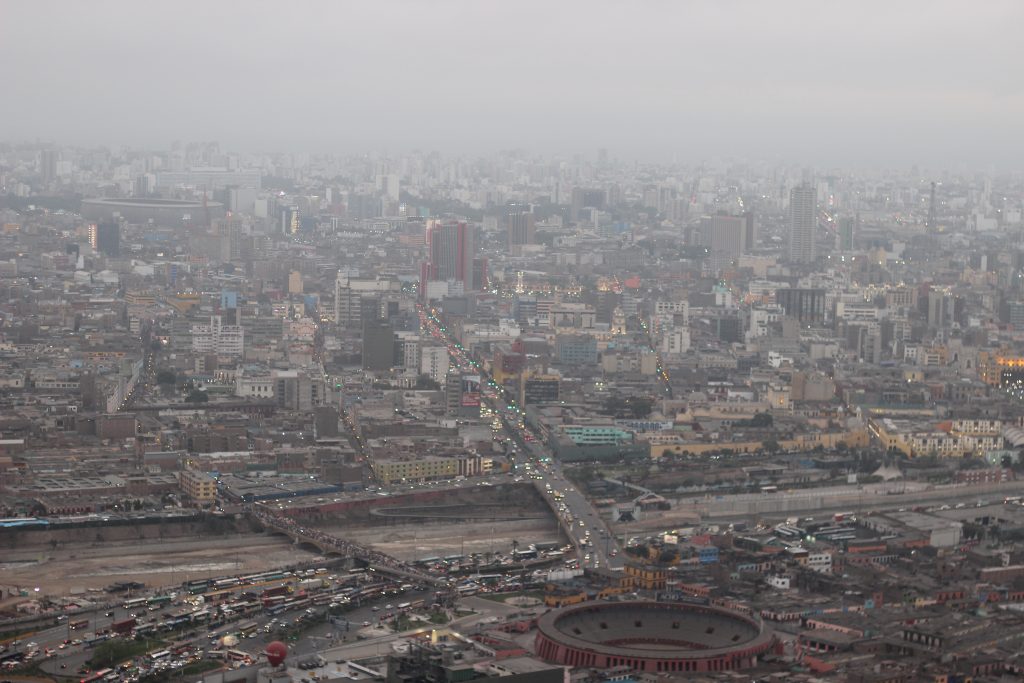 3. Barranco neighborhood
The bohemian part of Lima. Really nice place to chill during the day and to party at night. There are lot of artists around and you will see also lot of graffiti everywhere around you. Just sit down in some of the lot of bars and enjoy your coffee or pisco sour. There is also a kind of open terrace with the view of the Pacific. In  Barranco is located also one of the most famous restaurants to try the specialty "corazon de vaca" (cow heart), the name of the place is "Tio Mario". In the heart of Barranco there is the bridge "Ponte de los suspiros", the legend says that you need to make a wish and across the bridge without breathing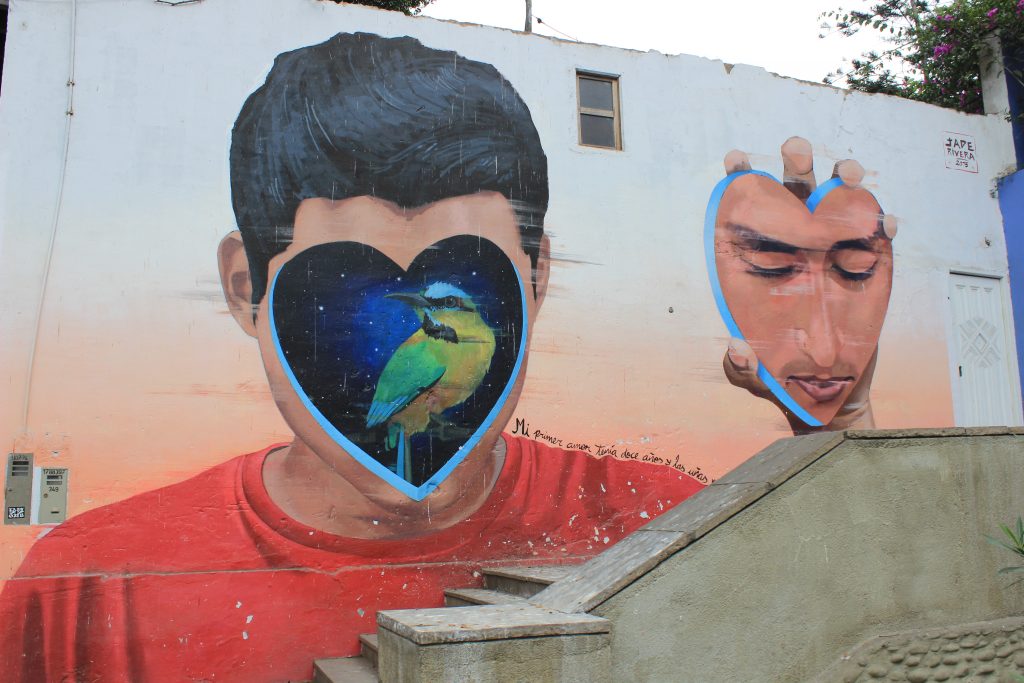 4. Parque del Amor
It's a public park located in the neighborhood of Miraflores. The most romantic place in all Lima, especially during the sunset. The surrounding walls of the park are decorated with mosaics and love quotes. In the center of Parque del Amor you will see the statue "El Beso" (The Kiss) from Victor Delfín. It shows two lovers united in an intimate kiss. The place is always full with couples and curious tourists. But if you want to enjoy this place alone, go there late at night and it will be less crowded. However, in love or not it is a great place for perfect sunset photos.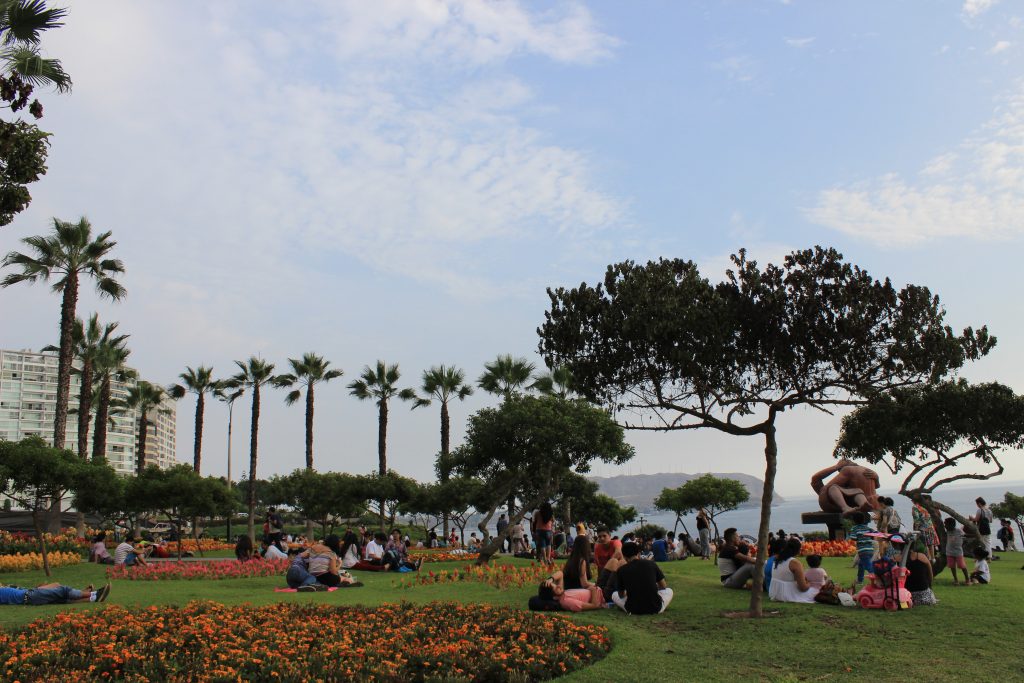 5. Local green markets
In every neighborhood you will find a local market, and also there is the biggest one, the "Central Market" in the downtown of Lima. The markets are the best place to get in touch with the locals and their culture. Also to taste some nice and cheap food. It is very common that people here are having breakfast or lunch at the market. I was usually doing a breakfast and it was amazing, for few soles you will have fresh juice and some sandwich with egg and cheese.