To get to Essaouira from Marrakesh by bus you need around 3 hours, with 30 minutes break. Return ticket will cost 120 dihrams , the first bus with the CTM company is at 8 am. The bus station in Essaouira is quite close to the center and it can be reached on foot.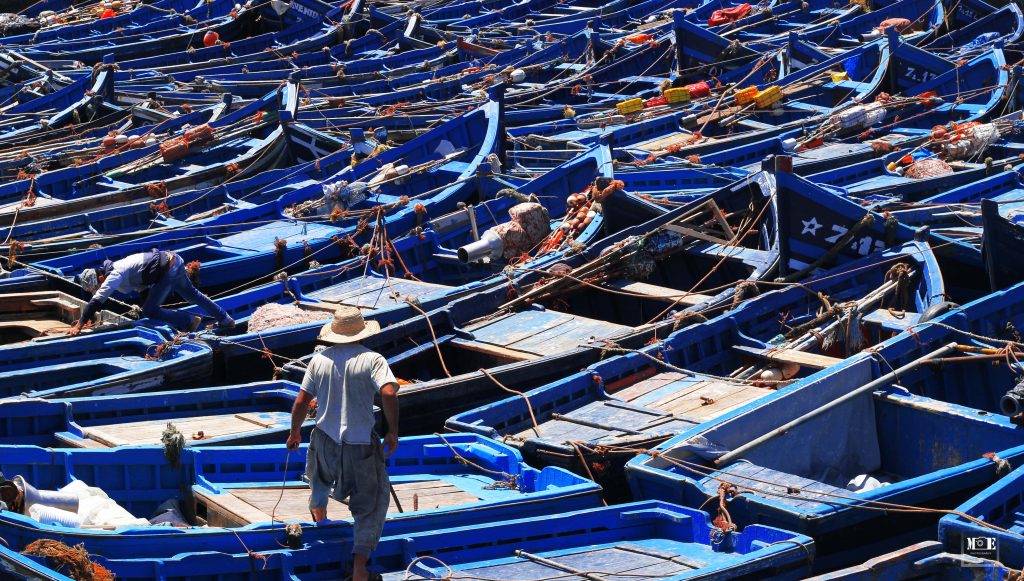 Essaouira is a small picturesque town and one day is enough to see everything. Our first stop was the port and the fish market. We caught the fishermen that just came back from fishing and their blue boats. The port was crowded with curious tourists and local people that came to buy fish for their lunch. Sometimes we could see some interesting face that was ready to pose for your pictures, of course, in exchange for some dihrams.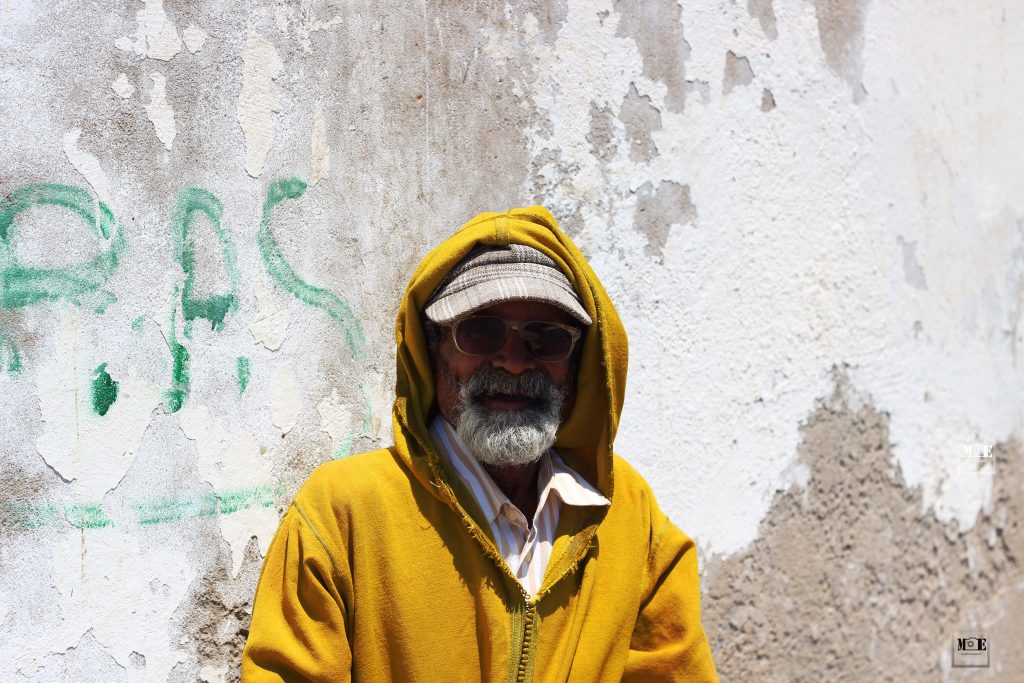 From the port we headed down to the Medina and the old part of the city, we felt different atmosphere from the other Moroccan cities. The place is very vibrant and modern, there are lot of foreigners that came to live here, and it is also very famous because of the good waves for surfing. A bunch of modern bars and restaurants, surf shops mixed with traditional local shops. Prices were a bit more expensive than other cities. The beach in Essaouira is quite large but unfortunately very windy, we were warned about that, so we were ready for lot of wind and sand in our eyes, impossible to sit on the beach or swim in the ocean, and the water also was not that clean. We spent the day walking around the old town and the beachfront, it was an interesting experience to see this part of Morocco, and it was nice see the ocean after so many days in the desert.