Our trip to Sahara desert was organized by ourselves, we decided to avoid the standard tours for tourists. From Fez there is a night bus to get to Merzouga, the trip takes about 10 hours with breaks, and arrives in the desert early in the morning around 6 am, one way ticket costs 170 dihrams (around 17 euros).
Our driver from the hotel was waiting for us on the main bus station in Merzouga . The guy talked just a little bit Spanish and we managed somehow to understand each other, we needed around 20 minutes to arrive to the hotel, which is located at the beginning of the dunes, this was one of the most expensive hotels that we paid in Morocco, but it was worth it and was unforgettable experience. Given the fact that we arrived early, the guys from our hotel said that will give us the room as soon as possible and in the meantime offered mint tea and told us that breakfast is waiting for us by the pool. The hotel has a very beautiful pool overlooking the desert.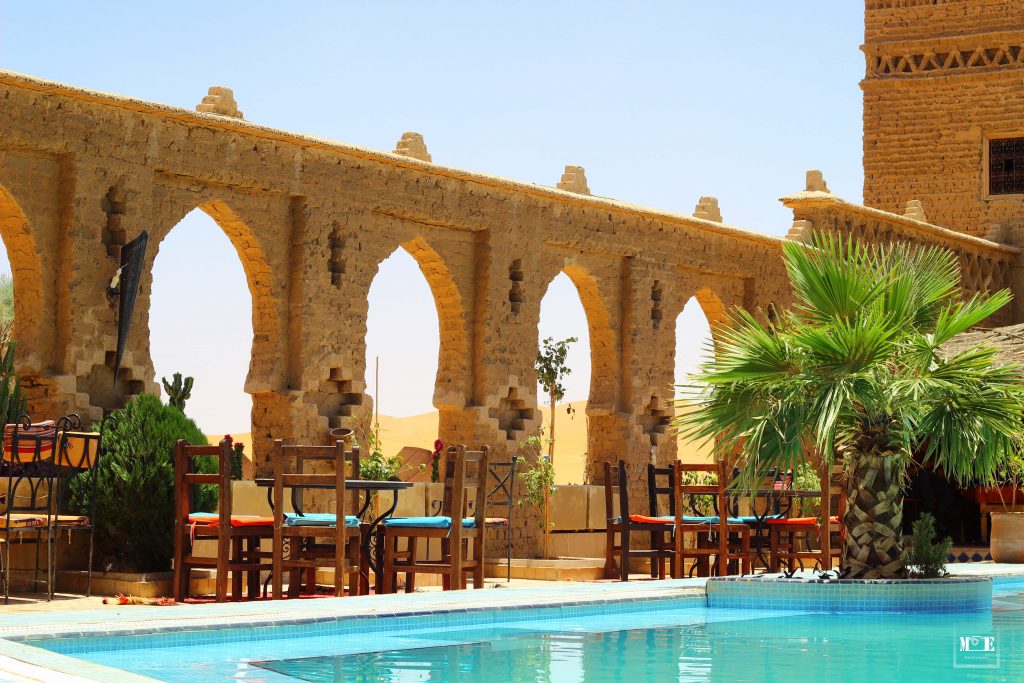 In the price there was included breakfast and dinner but was not included the lunch and any drinks. However prices weren't expensive at all, bottle of water was about  1.50 euro, fruit salad 1 euro. The hotel was crowded with Spanish and Portuguese people, there were also few teams that did photo shoots for fashion catalogs. The hotel offered a lot of activities such as riding a camel, sand boarding, dune buggy, guided tours in the surrounding villages and so on. We decided to have relaxed holiday, during the day enjoying by the pool and in the evening riding camels and sand boarding. (Riding camels at sunset cost 15 euros, and renting a board 10 euros).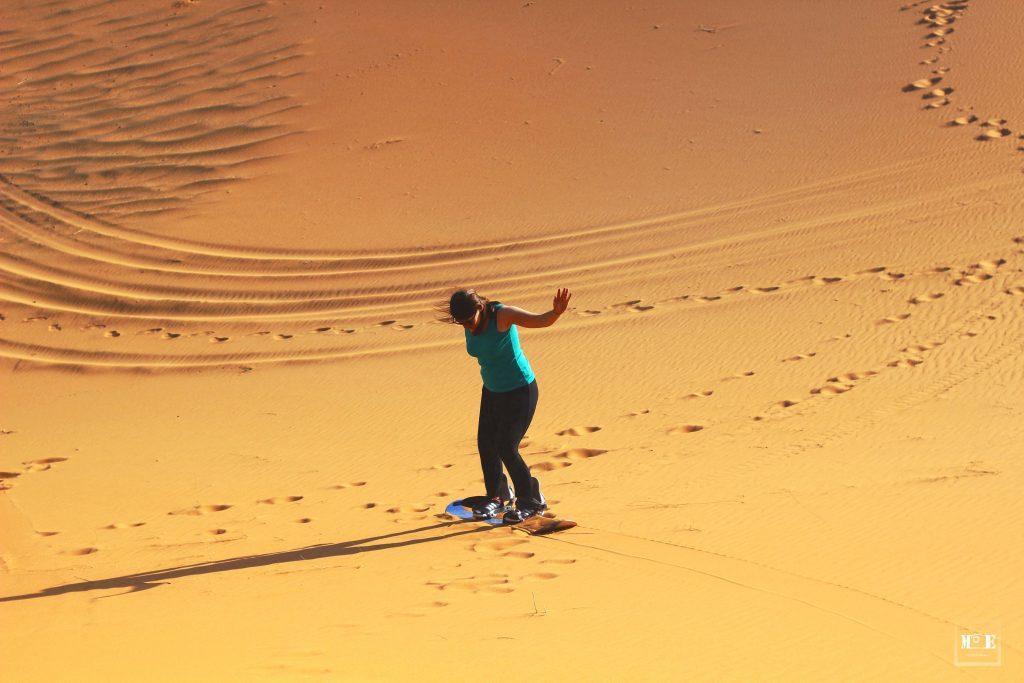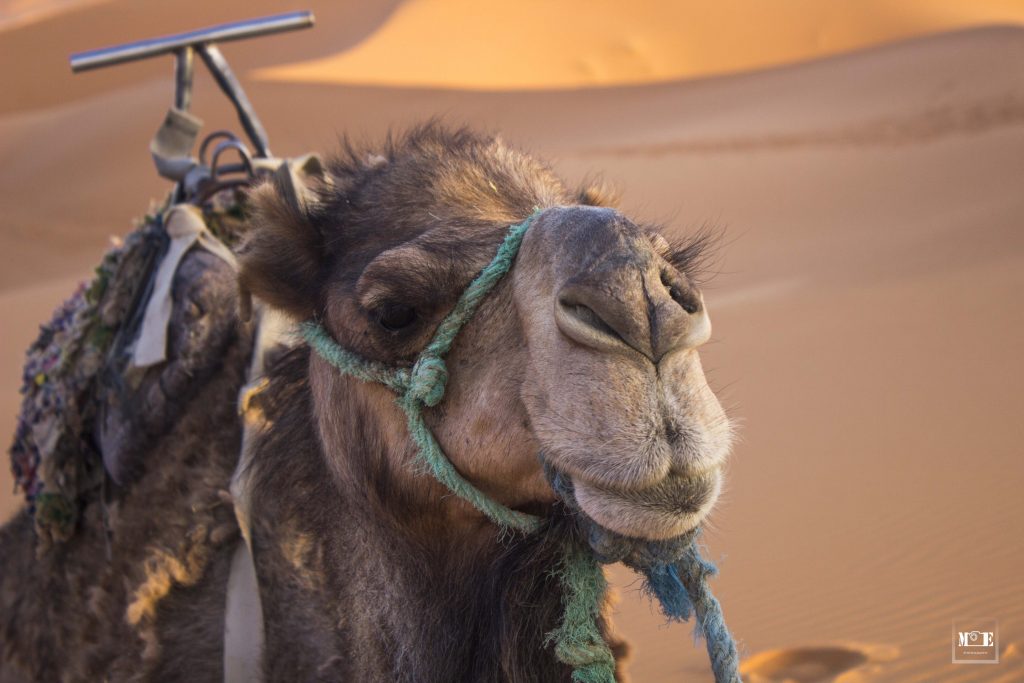 The Bedouins are really wonderful people, almost all of them speak at least four languages, they tried to make our stay in the hotel perfect in every possible way, in the end even gave us one bottle of cold water for free, just in case to have it with us because we needed to travel a long way. They are working on trust and they really trust their guests. The night in the desert is simply magical, starry sky as you've never seen before and huge full moon that was slowly coming up from behind the dunes, the feeling was like we were on the top of the world and plus traditional music in the background and a relaxed atmosphere. Local people we met told us how much they love the desert, and the desert is their life, they are just happy with what they have. All these words and descriptions of the desert are not enough, it's something that you have to experience. I will try at least a little bit to share this memorable desert experience through my photos. Next stop: Ouarzazate